Your
Painting and Full Remodeling Pros

in the Lehigh Valley and Beyond!
Sobrinski Painting has set a standard of excellence in the service industry that is without equal.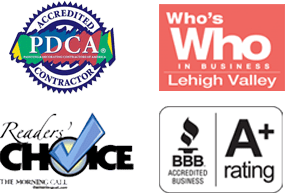 Serving the entire Lehigh Valley
About Us
We want to thank you for taking the time to consider Sobrinski Painting as your decorating and remodeling company of choice. Sobrinski Painting is a full-service decorating and remodeling company servicing Allentown, Bethlehem, Easton, and the surrounding Lehigh Valley cities.
What can we do for you?
Check Our Services
Ready to Start a Project?
We want to thank you for taking the time to consider Sobrinski Painting as your remodeling and painting company of choice!
Exterior Painting
Interior Painting
Aluminum Siding
Power Washing
Kitchen Remodeling
Bathroom Remodeling
Basement Remodeling
Hardwood Flooring
Doors/Windows/Tile
Carpet/Decks
Wallpaper/Faux
Roofing and Gutters
Testimonials
What Our Clients Say
We truly care about client satisfaction and fulfill your home projects down to every single detail you dreamed of. We are proud to present just a handful of our clients' testimonials we have received over the years.
Thank you for the prompt outstanding service you've given us over the years. Our last project was a lifesaver. We were on a deadline and your company assessed the situation, made recommendations and implemented them faster than could have been expected. We've come to expect quality work from you but you outdid yourself this last time. Thanks for all you've done and I look forward to working with you on our upcoming projects.
Paul Reid, CEO – C.J. Apparel
I am writing to tell you that I am very pleased with the performance of your employees. The building looks absolutely beautiful.
I was impressed as to the quality of work and the work ethic of your employees. Admittedly, my building required a lot of preparation such as caulking of so many of the windows and the deterioration of the undercoats. But your employees worked hard and diligently in preparing the surfaces for the protective coating of paint. I was impressed.
Thank you for a great job.
Thomas J. Turczyn – Turczyn Law Offices
This letter is to thank you and your employees for the very professional work that was done on our buildings here at St John's Church. We have already received many compliments on the great beauty and improvements to the general appearance of our property.
Your workers were at all times polite, careful, cooperative, and obliging in every way. I would not hesitate to recommend your firm to anyone who asked about the work you have done for us.
V. Rev. David Clooney, Pastor